Gallery
Herbert Art Gallery & Peace Garden, Coventry, Main Contractor – Galliford Try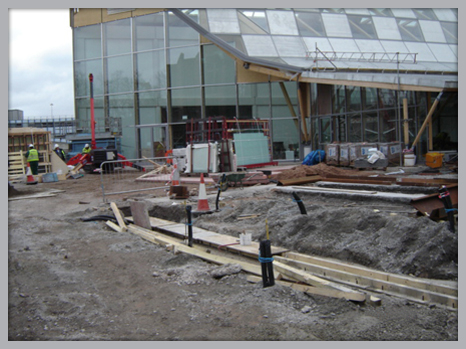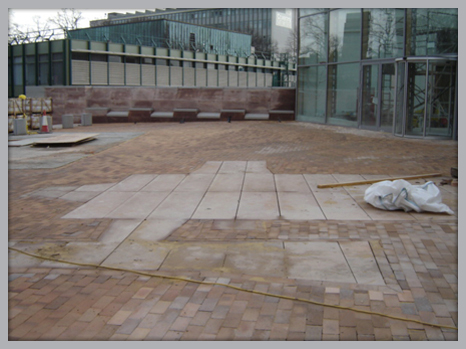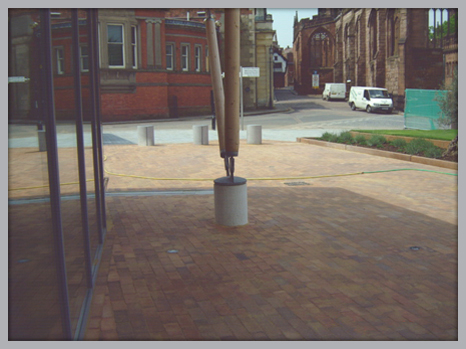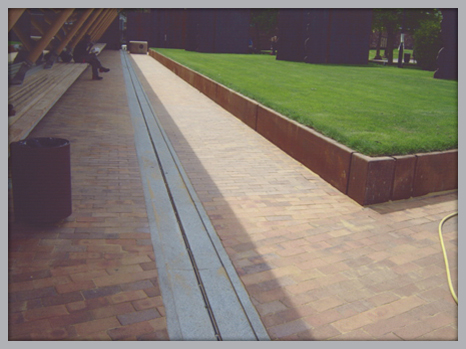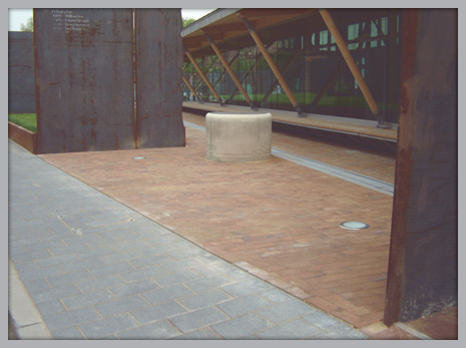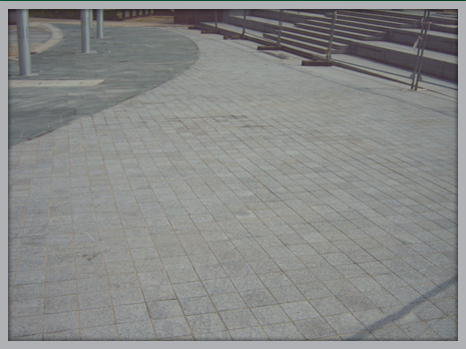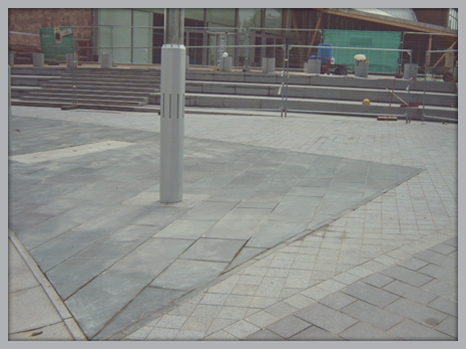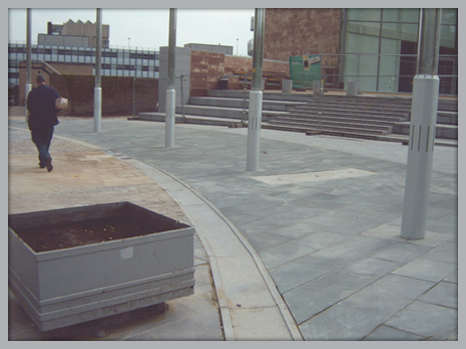 Situated adjacent to the heavily bombed Coventry Cathedral back in 1940. The landscape scheme strives to represent the trauma felt by the citizens of Coventry, the hard landscape is a combination of sandstone, clay bricks, natural granite in many varying shapes and sizes including steps and ramps.
Due to the difficulty of working in a city centre a well organised and carefully co-ordinated and managed deliveries were required. The finished product was of the highest standard as a result of the hard work and effort which was put in, the landscape Architect Edward Hutchinson wrote to us personally.
I just wanted to drop you a brief note to thank you for your work at Coventry.
Without your dogged determination to make a fine job of the hard landscape the finished result would not look half as good as it does. It was a great surprise and pleasure to find my practice working with such a dedicated team as yours.
I only wish that good firms like yours did not have such a struggle to deliver the quality that we know is possible to achieve.
John Pringle told me last night that the city are really delighted with the project and particularly the landscape, so though they may not have told you directly your efforts are well appreciated by a wider audience.
Please will you thank all your team for their spirit of co-operation, and I look forward to working with you in the future.
M.O.D., Corsham, Main Contractor – Laing O'Rourke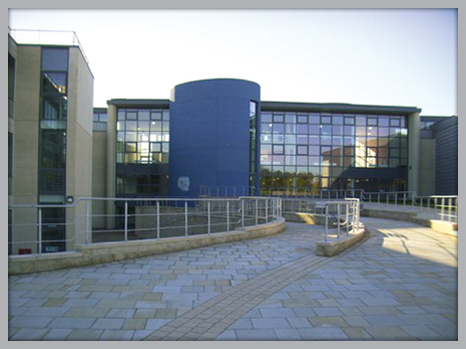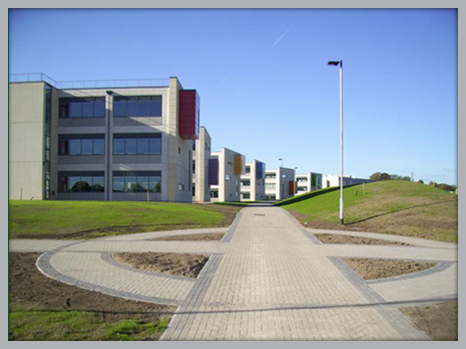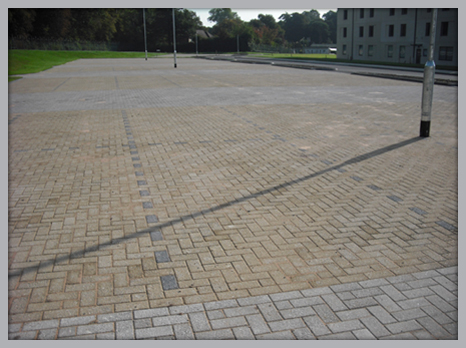 Having carried out a number of projects previously with Laing O'Rourke we have recently completed the first phase of this prestigious PFI project, which amounts to well in excess of 30000m2 of paving, a combination of permeable and non permeable paving was used in the car parking and road areas, plus associated fire access routes and footpaths.
Additional feature areas are completed in natural sandstone both externally and internally.
Further works include paved staircases and concrete grass blocks to emergency vehicle access routes.
Despite a tight programme our extensive skilled resources were able to complete the works on time and to a very high standard.
Uppingham School, Main Contractor – Bowmer & Kirkland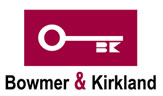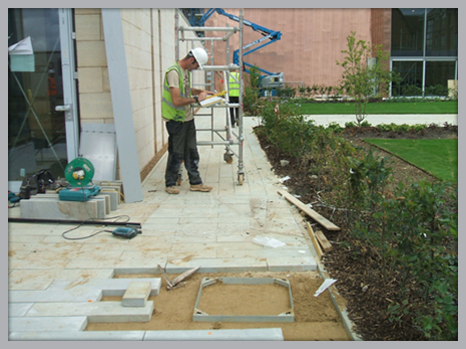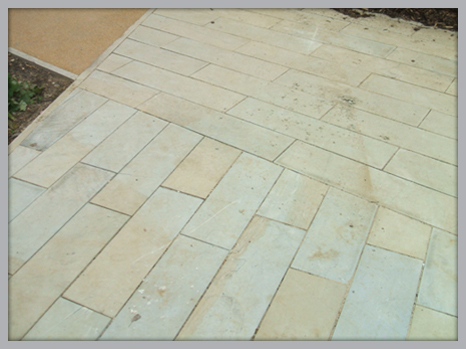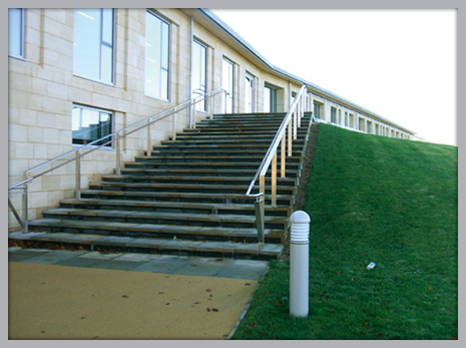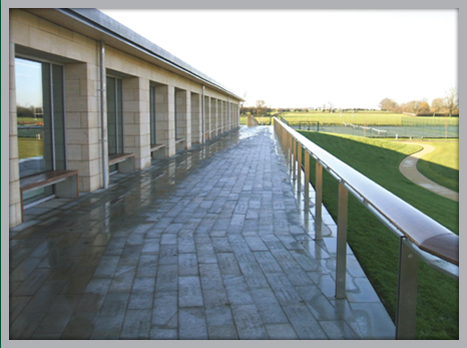 The school was founded in 1584 by Robert Johnson, it is known as one of the better 'English Public' Schools, a recent update of its sport facilities required hard landscaping of the highest standard.
Here we have a combination of York/sandstone steps, copings and paving, the car parks were laid with a permeable paving system.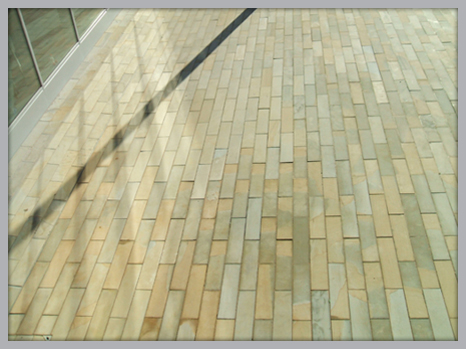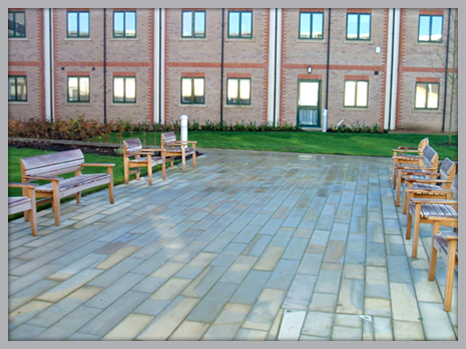 New George UK Headquarters, Lutterworth Main Contractor - McLaren Construction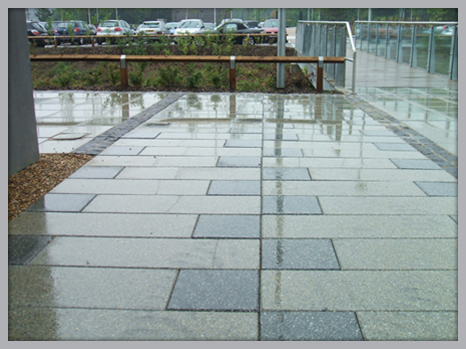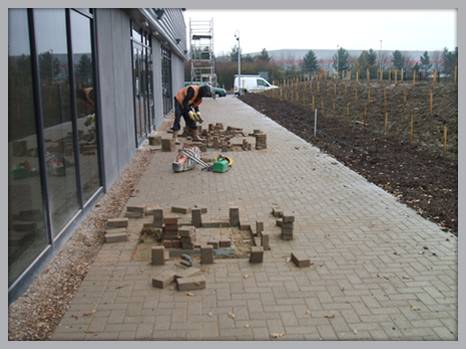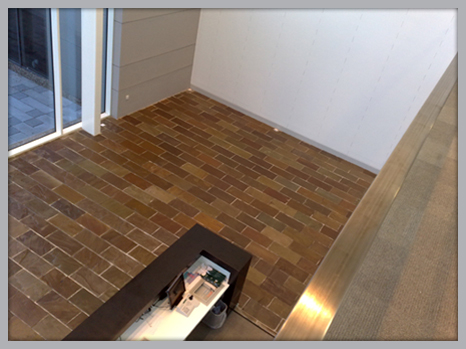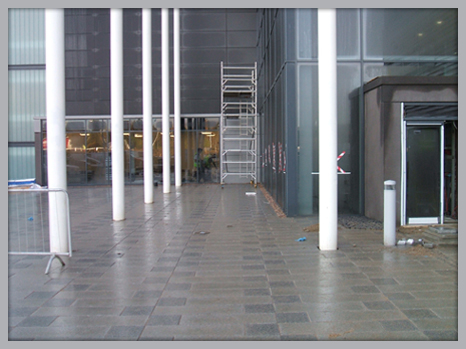 A prestigious new Head Quarters 70,000 square feet of office space and included a feature atrium and high specification of finishes.
A number of initiatives that were included to meet a very good Breem rating. The hard landscaping encompassed of natural stone (internally) ground paving slabs, granite setts and traditional block paving.
A typical construction site where a flexible approach to accommodate a changeable site programme was required to ensure an excellent project was completed on schedule.
Main Contractor – Gladman Developments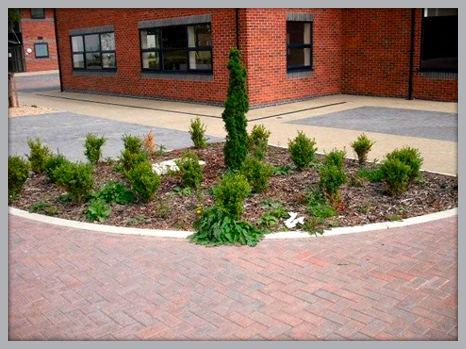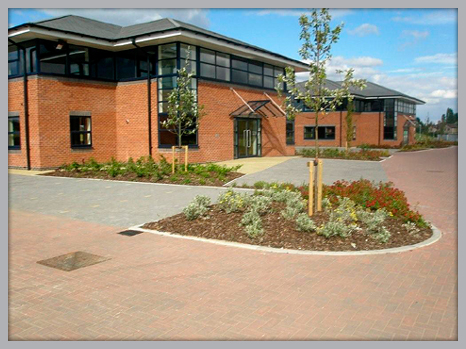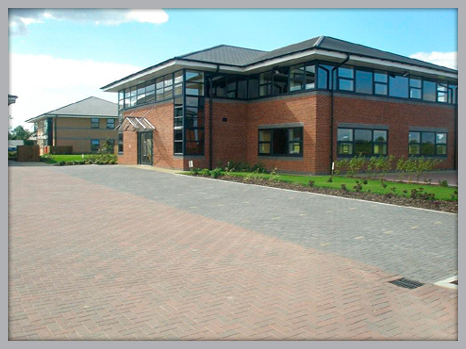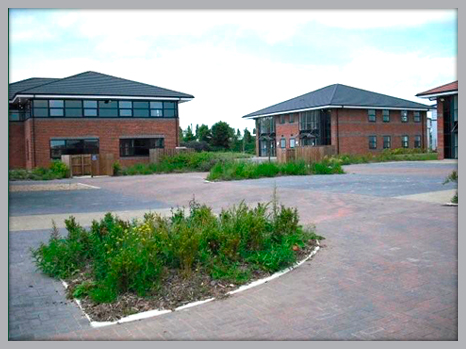 We have an ongoing relationship with Gladman and have helped them build many Office Developments and Distribution Centres throughout the UK, from Portishead, Bristol to Aberdeen, the many contrasts in between include, Cramlington, Berwick on Tweed, Wakefield, Carlisle, Liverpool, Oldham, Congleton, Bedford etc. etc. over 67 projects to date which we laid in the region of 175,000m2 of concrete block paving and paving slabs.
Eisai, Hatfield, Main Contractor – Bowmer & Kirkland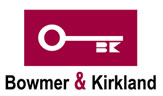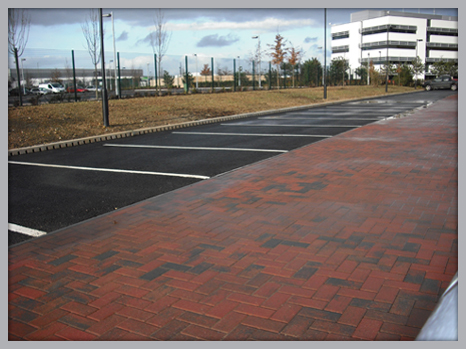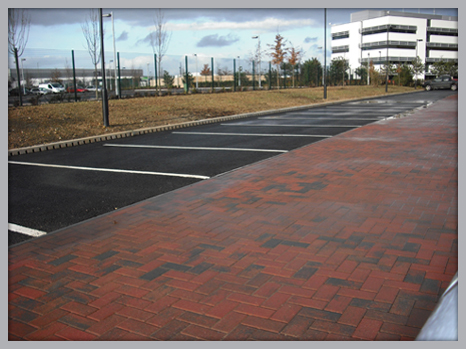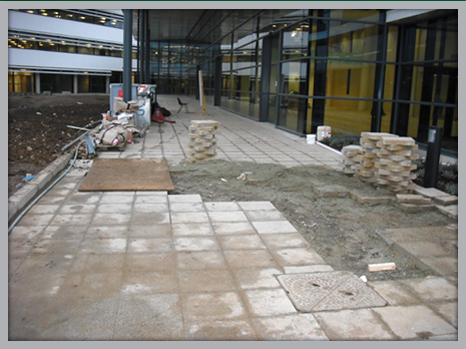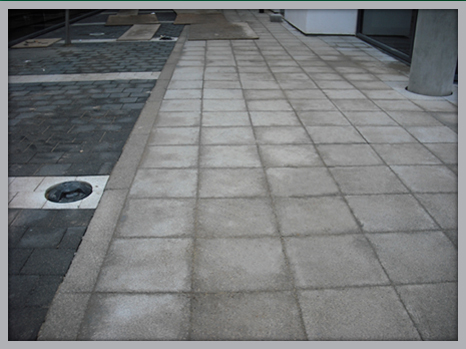 Leaders in the world of pharmaceuticals Eisai moved into their new European Hatfield premises.
Bowmer & Kirkland won the contract to build the highly specified office and research facility. The paving included in excess of 9500m2 of roads and parking in traditional sized 200 x 100 block paving plus a further 4000m2 of paving slabbed walkways and entrance areas.
An additional 2000m2 of a grass block/gravel fire access routes were also carried out.
Sixfields, Northampton, Main Contractor – Carillion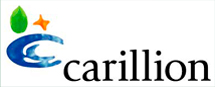 The Sixfields development sits on the bank of the River Nene and is part of Northampton Brownfield Initiative – a mixed urban regeneration containing new housing, a rugby club, football pitch and large car parks, as well as a nature reserve.
This location boasts the UK's largest permeable concrete block paving scheme, covering 52,000m2 and was constructed using Brett's Omega Flow permeable paving to provide a flooding and drainage solution on this environmentally sensitive site adjacent to the River Nene floodplain.
Due to programme constraints outputs needed to vary dramatically and some periods required high outputs of 5000m2/week.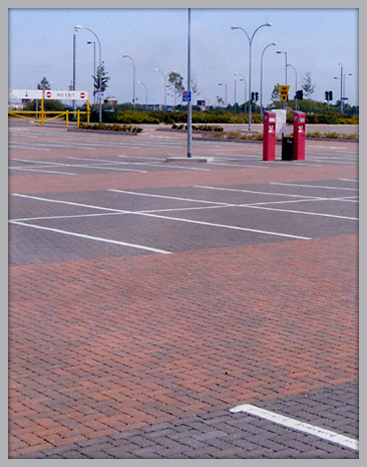 Tesco Store, Keynsham, Bristol, Main Contractor – G W Deeley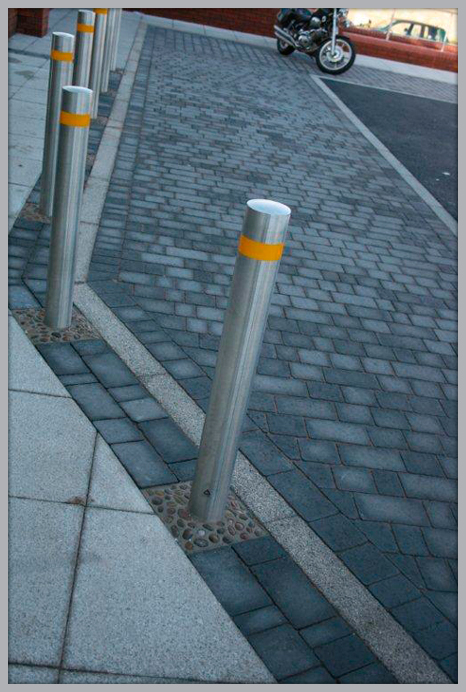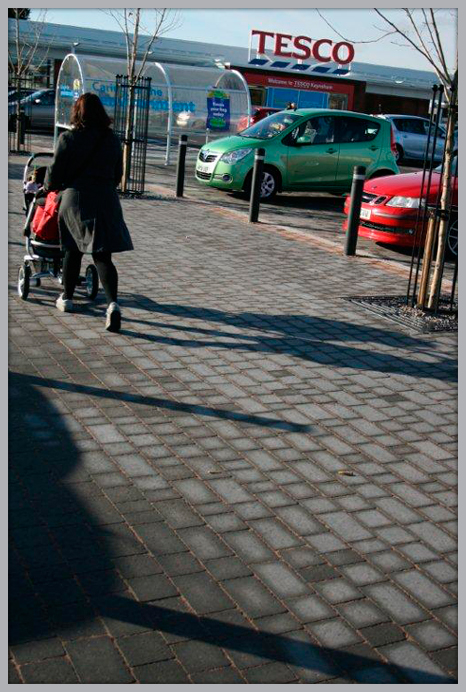 As part of Tesco's continual expansion the Keynsham store opened on Monday 11th October 2010. The extensive parking bays were largely paved with Formpave Aquasett permeable paving. Walkways and crossovers were finished in a combination of non permeable sett paving and textured paving slabs.
Due to the ever increasing demand to open such projects in a timely manner the Main Contractor agreed to hand over the store 3 weeks early.
They did this knowing that Interlock Paving would provide the back up required to resource the works in an efficient manner. We are pleased to have been involved with another contract with G W Deeley which further cements our long term working relationship.
Clegg - Huntingdon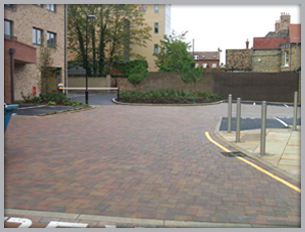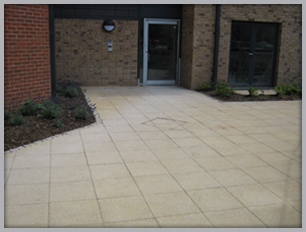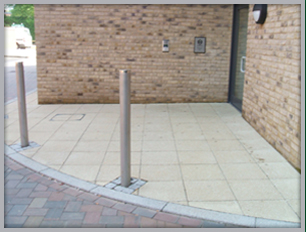 Emmanuel School, Nottingham, Main Contractor – Laing O'Rourke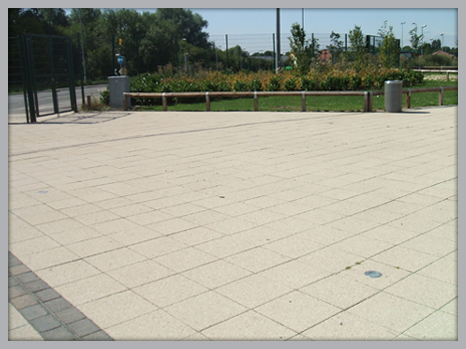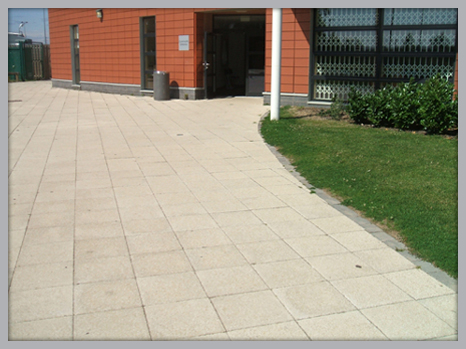 Emmanuel School is located near the banks of the river Trent in West Bridgford, Nottingham, and a recent 'new build' by Laing O'Rourke brought the school up to its current size and stature. The hard landscaping comprises of a variety of textured paving slabs, rumbled paving block to give a modern contemporary appearance. Typical of today's time parameters the programme was tight, co-ordinating the materials and labour to achieve handover and the school opening was a challenge which was met and achieved, as a result of this our performance was recognised and this has led to repeat business.
Marks & Spencer's Distribution Centre, Prologis, Bradford, Main Contractor – Winvic

Large distribution centre for Marks & Spencer, a simple hard landscaping scheme comprising of block paved footpaths and roadways. Co-operation and good working relationship ensured the project was completed on time which has led to repeat business.